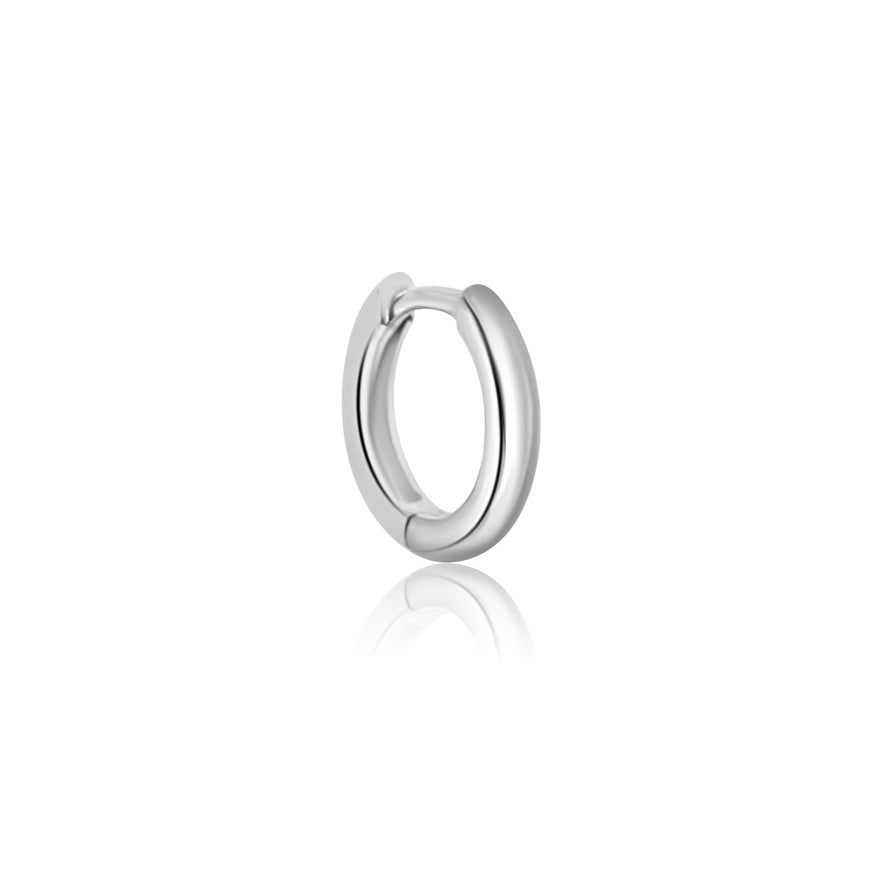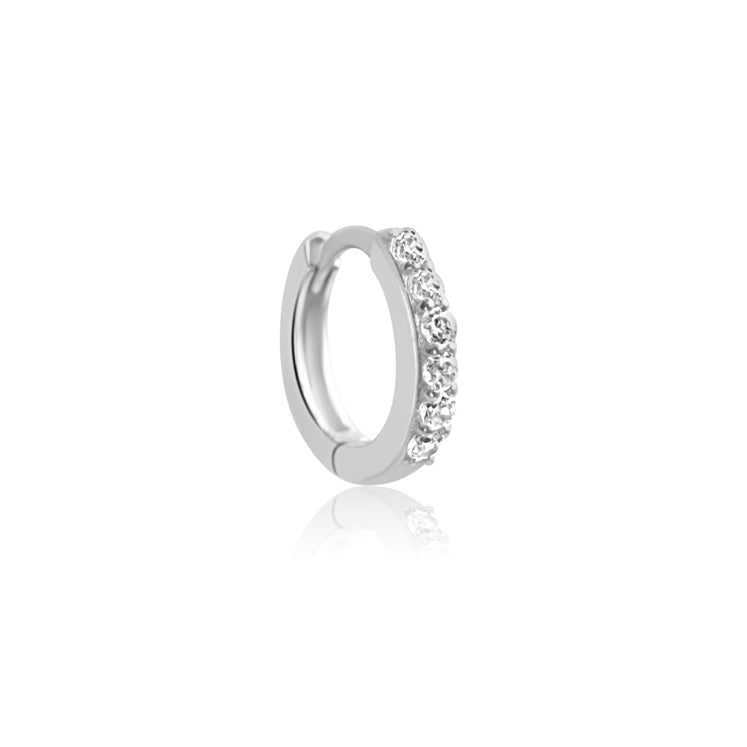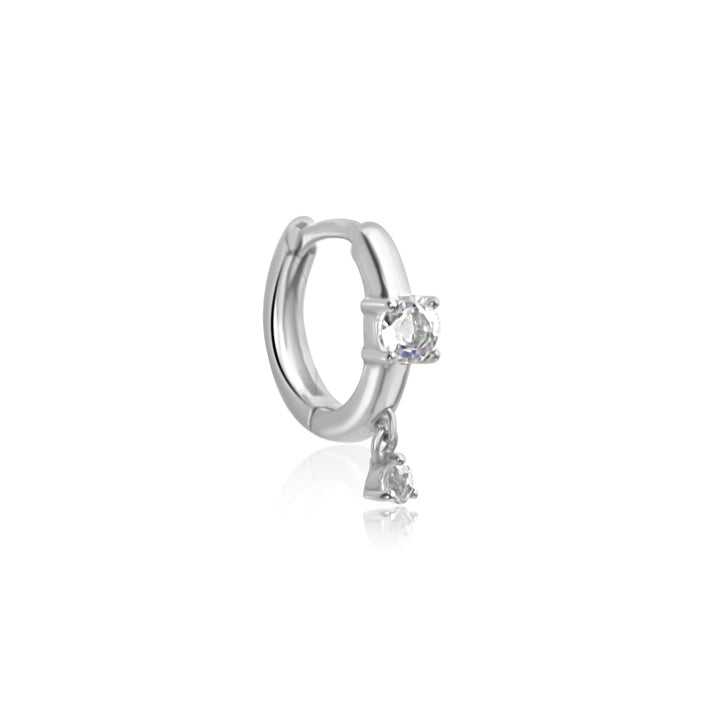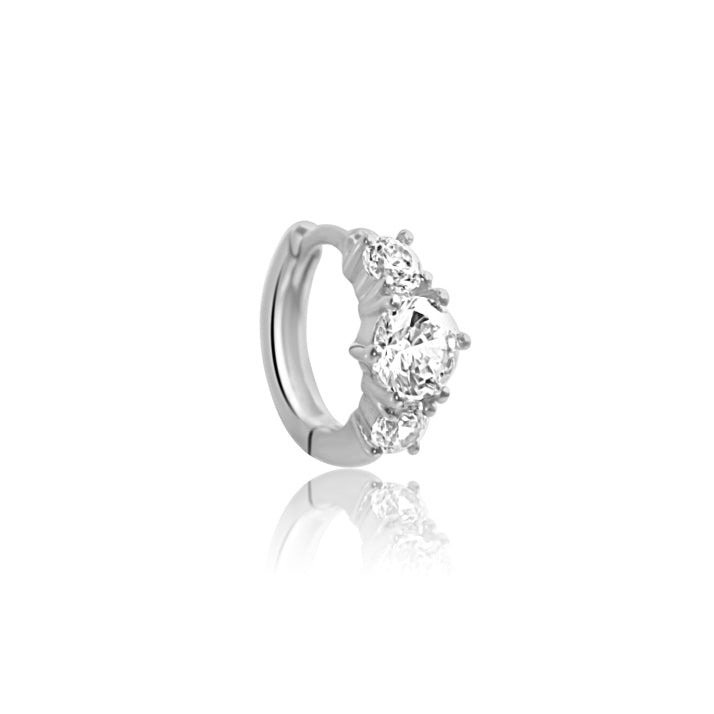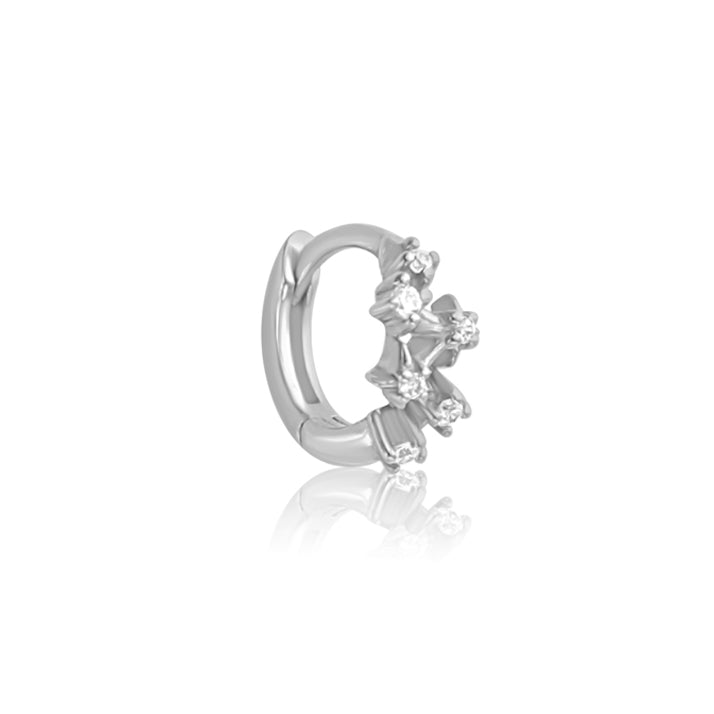 Exclusive jewellery designed to adorn your inner goddess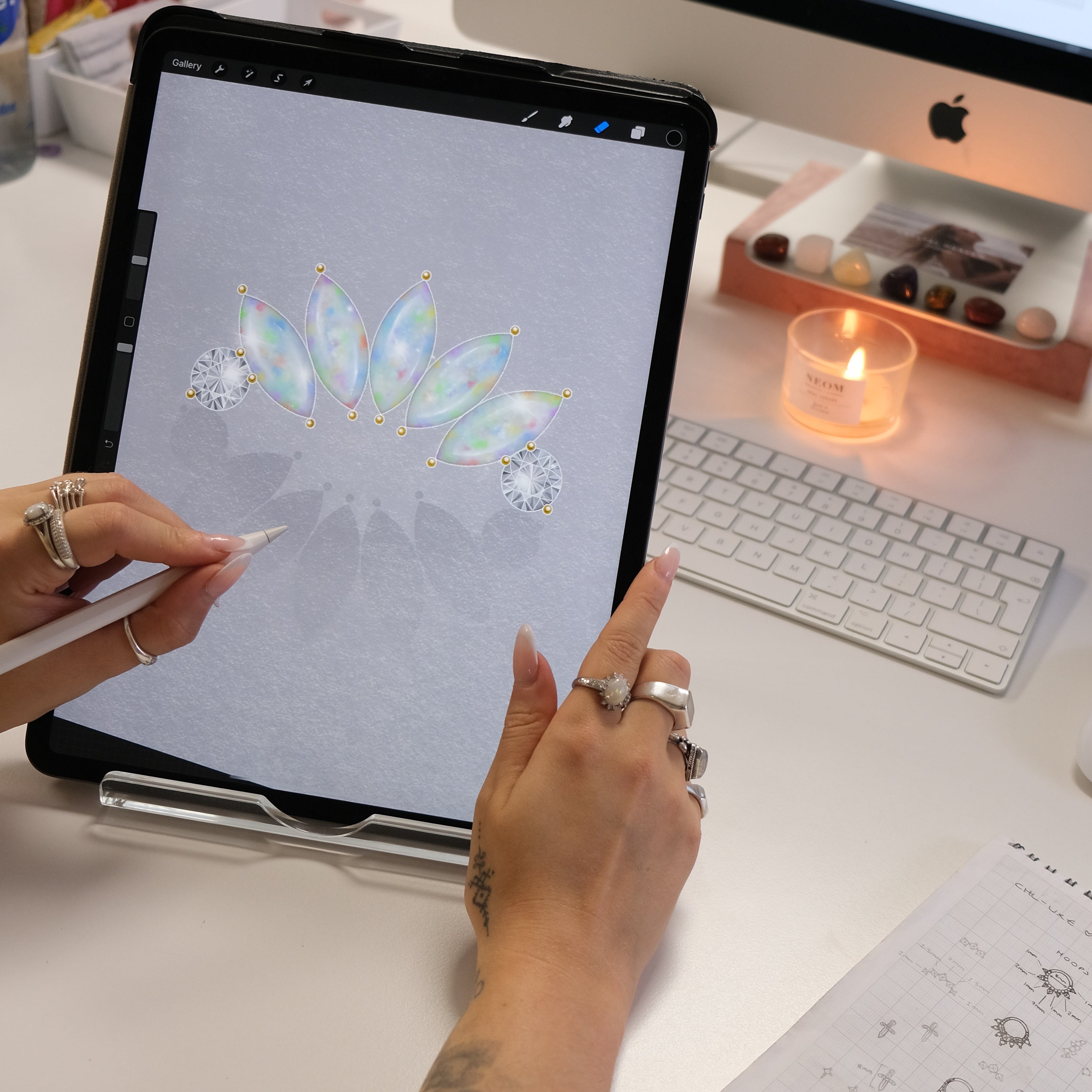 WELCOME TO OUR WORLD OF WEARABLE ART
Founded In 2013
Crystal Heaven London is female founded independent British brand, specialising in handcrafted crystal and gemstone piercing adornments to curate your dream ear stack.

The CHL Difference
Our meaningful jewellery is thoughtfully designed by founder Natasha and every order is packed in-house by our passionate team. We create effortlessly elegant and feminine jewellery to adorn your inner goddess with magic.

Exclusive Collections
In addition to our core pieces we spend months dreaming up new ideas for capsule collections, which are handcrafted in limited quantities making them even more special.

Our Philosophy
Quality is in everything we do, creating jewellery that stands the test of time instead of contributing to a 'throw away' culture. We only work with durable, skin-friendly metals that won't cause irritations or turn your skin green.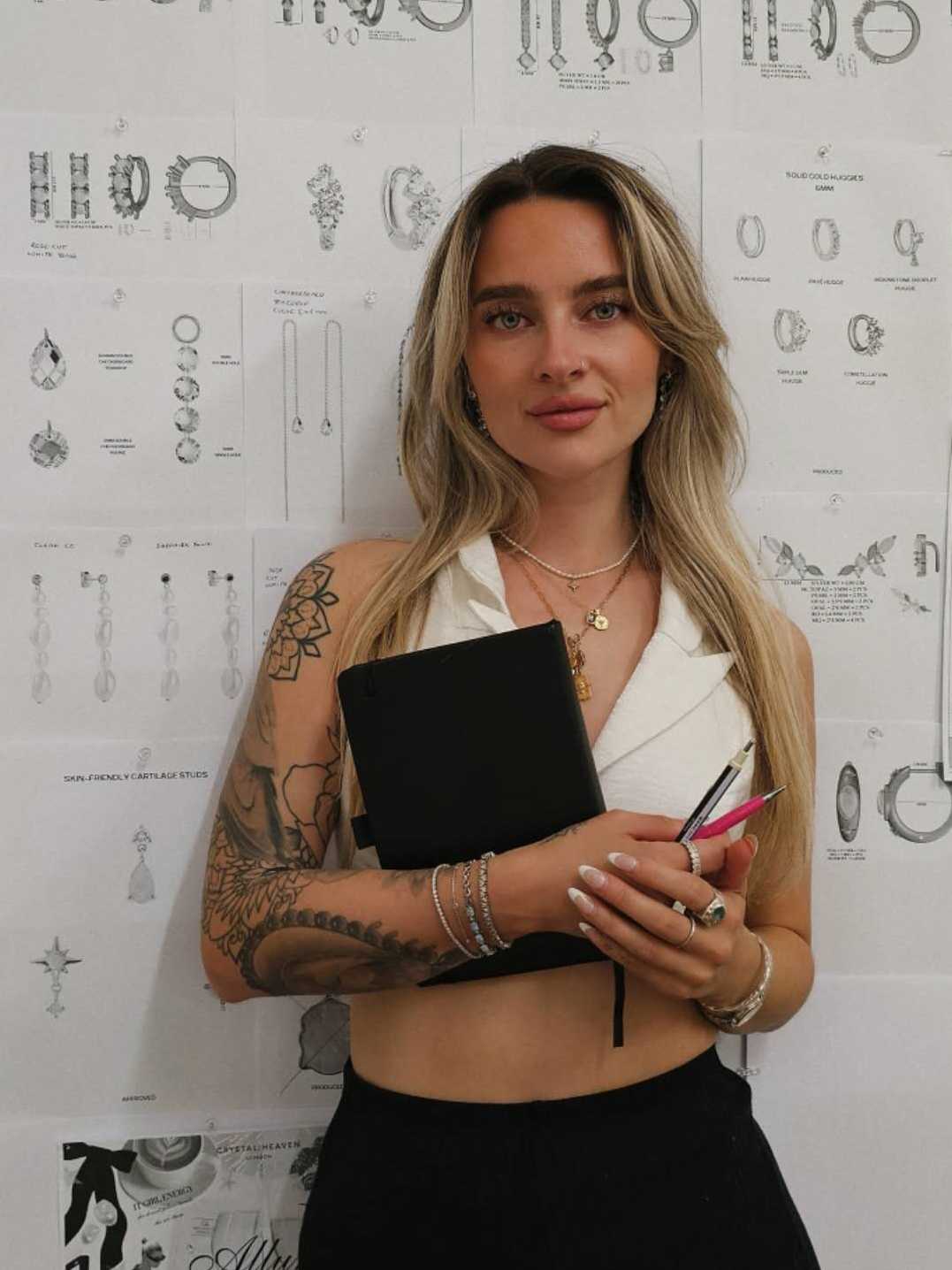 FOUNDER & DESIGNER
Hello and welcome! I'm Tasha, the face behind everything you see at Crystal Heaven London. I'm so glad you've discovered us.

With piercings being part of my personal identity from a young age, I struggled to find skin-friendly, affordable earrings that wouldn't turn my skin green. I combined my love of gemstones and passion for creativity to design wearable art which I hope will become part of your story for years to come.

I'm so proud of the journey to become the brand we are today and couldn't have done it without the love and support of our amazing CHL family across the world - thank you.
I hope our jewellery makes you feel magical, empowered and truly individual ✨
Love & sparkle,
Tasha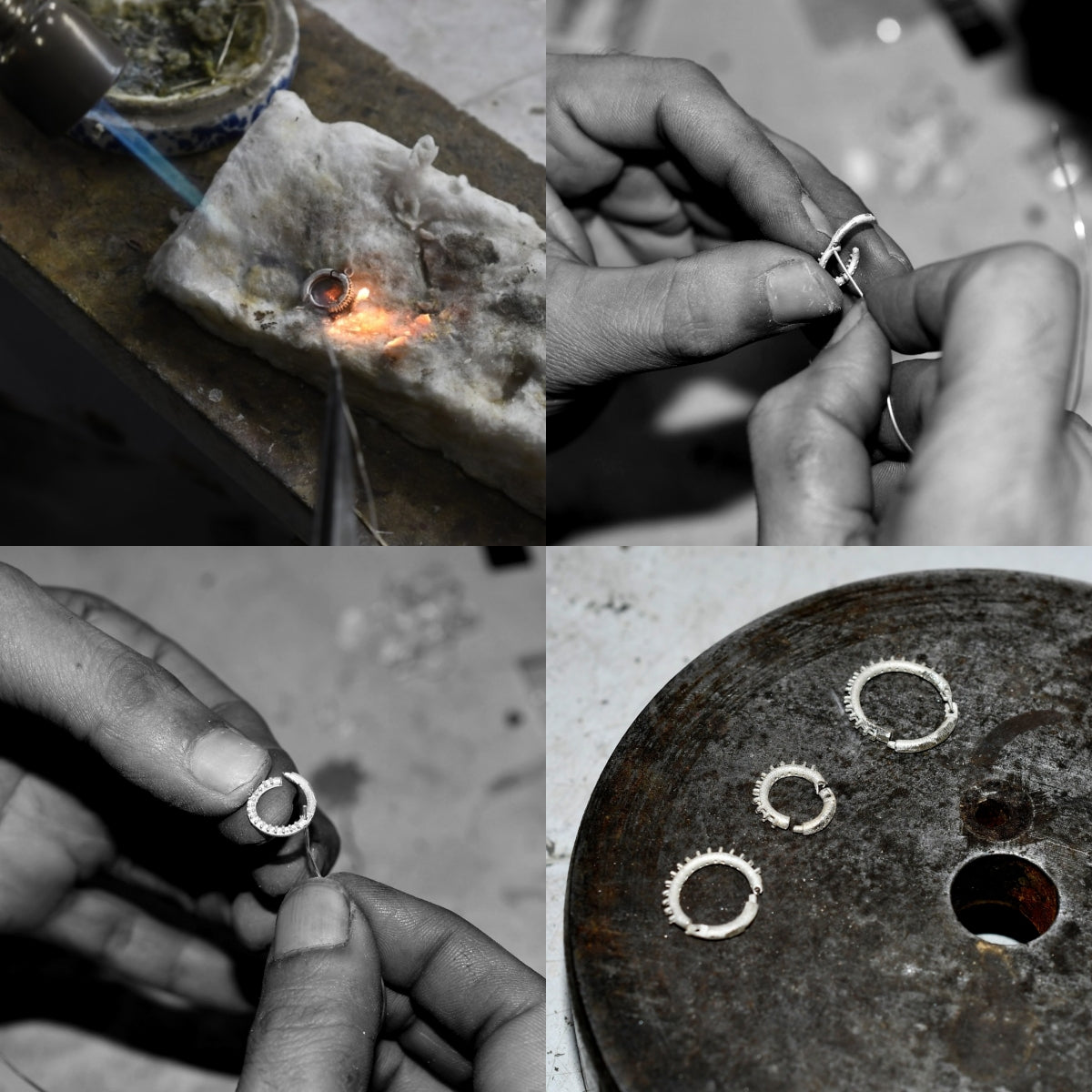 Quality over quantity
All our jewellery is thoughtfully designed in-house by founder Natasha and expertly crafted by our talented artisans across the world.

We prefer a slower, intentional approach where every collection is thoughtfully curated and handcrafted to perfection over months.
We are committed to using metals that will stand the test of time, working against the throw-away culture of cheap costume jewellery which is known to discolour and cause skin irritation due to low quality toxic metals used in the fast fashion industry.
Our collection consists of nickel-free recycled 925 Sterling Silver, recycled 14k Solid Gold, Implant-Grade Titanium and 316L Stainless Steel.
If you're ready to build a long-lasting jewellery collection, our timeless treasures are waiting to become a part of your story for years to come.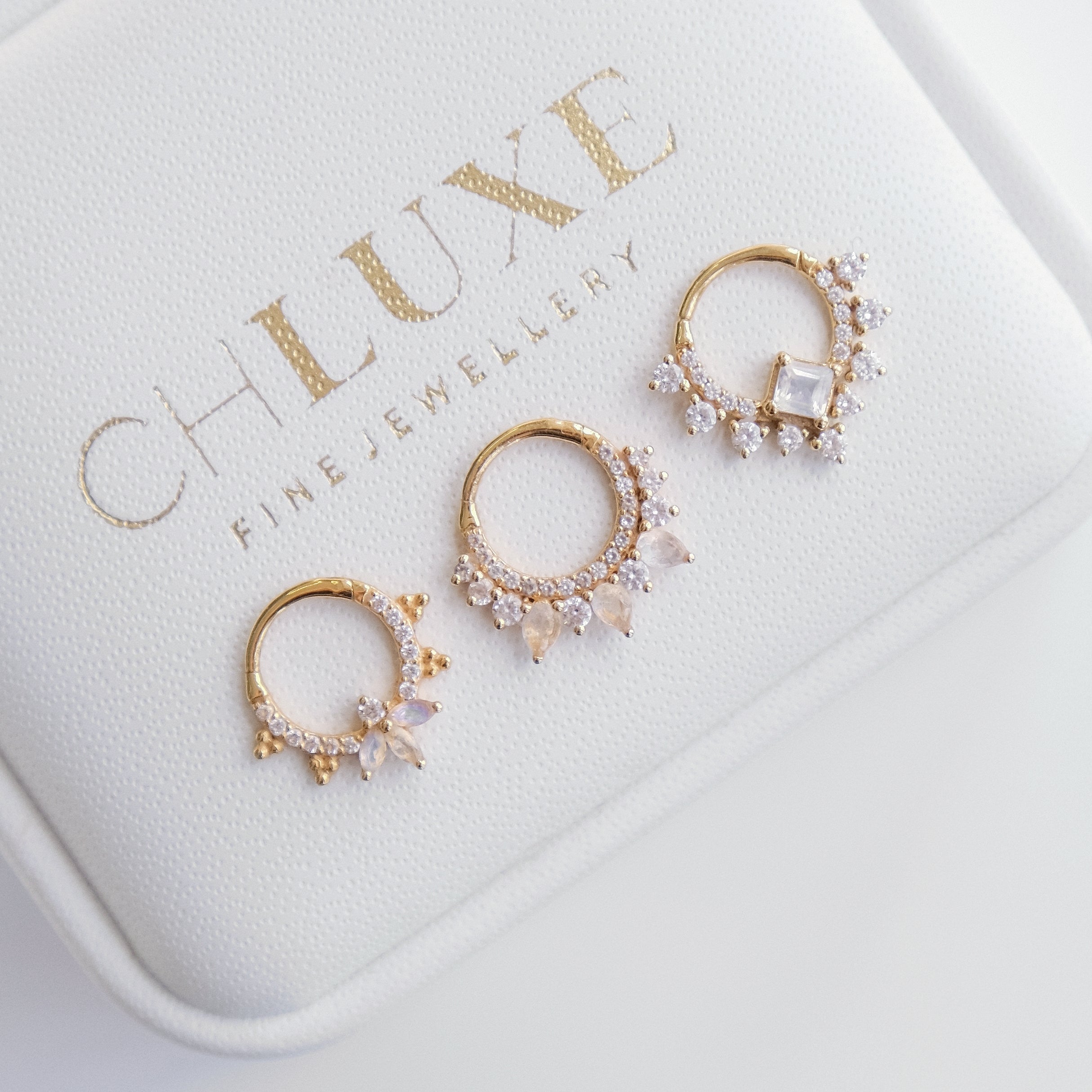 CHLUXE SOLID GOLD
✨ 14K Solid Gold
Our fine jewellery is crafted with 14k recycled Gold that is hypoallergenic for sensitive skin, it won't cause reactions that can be found with lower-karat Gold jewellery.

✨ Handcrafted
CHLUXE is proudly handcrafted by master artisans, one by one, each piece unique in its beauty.

✨ Exclusive Designs
CHLUXE Originals are our one-of-a-kind exclusive designs that have been conceptualised into works of wearable art by our creative director Natasha.

✨ Luxury Packaging
Every order is packaged in our signature branded packaging for an unforgettable unboxing experience along with a Certificate Of Authenticity and 12 month warranty.
Perfect for your ear stack if...
✨ You prefer to wear one-of-a-kind handmade jewellery
✨ You want to wear your jewellery 24/7 without removing
✨ You value the benefits of high karat Gold and gemstones
✨ You want earrings that won't turn your ears green
✨ You like to invest in luxury jewellery that lasts forever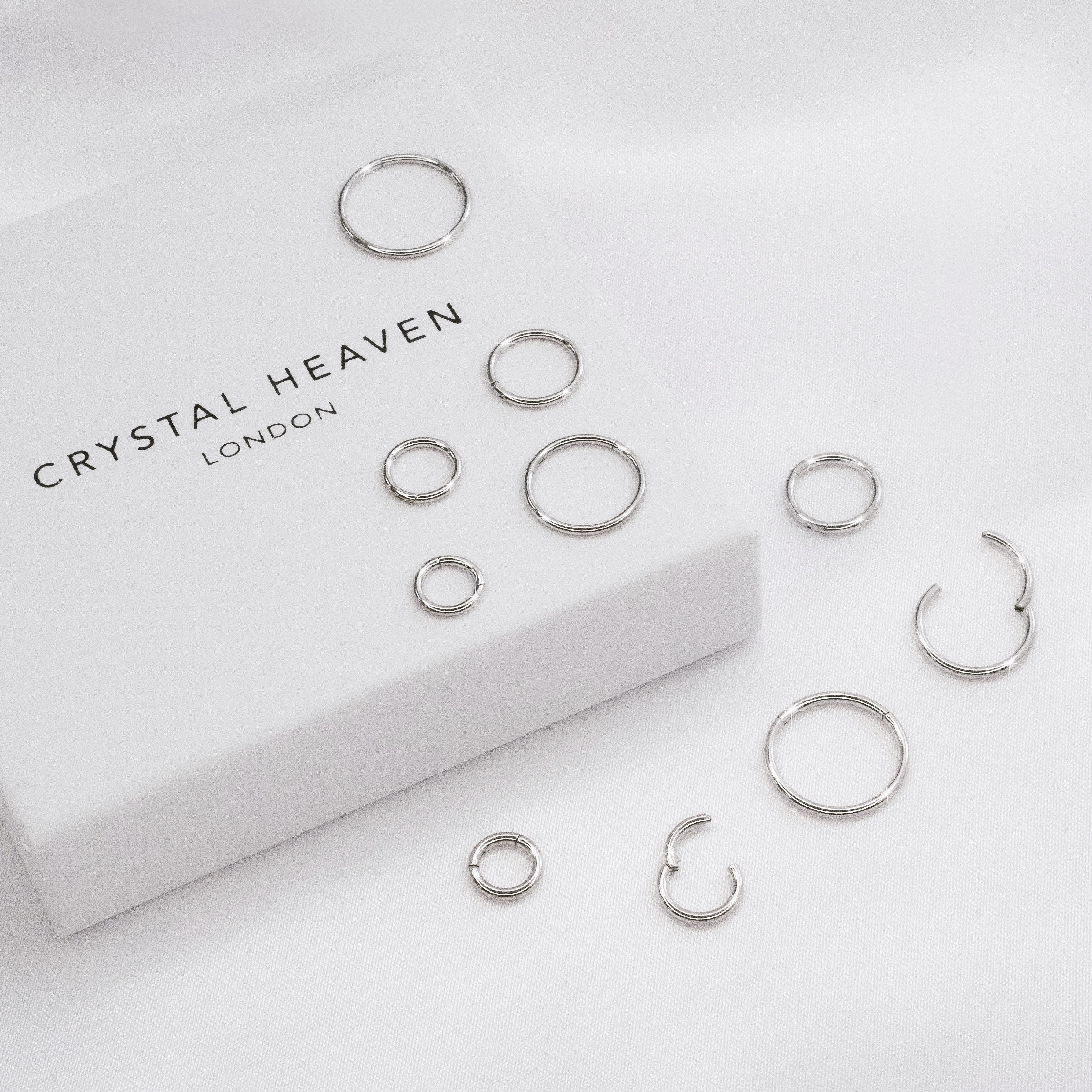 BRIGHT SILVER TITANIUM
Are you still wearing the dark Titanium jewellery you were pierced with and don't like how dull it looks compared to your sterling silver jewellery? You've just found the answer... ✨
The Method
Our unique hypoallergenic coated Titanium piercing jewellery is as bright as White Gold or Sterling Silver, without compromising on quality or breaking the bank.
The Inspiration
Titanium is a naturally dark metal which can look dull in comparison to your Sterling Silver jewellery. We wanted to create an option with both implant-grade quality and a bright silver finish to adorn your ears with the aesthetic you've been dreaming of.
The Result
Our Titanium is safe for daily wear without taking them out. Water-resistant, hypoallergenic and tarnish free for even the most sensitive ears.

Perfect for your ear stack if...
✨ You want the appearance of White Gold without the price tag
✨ You have sensitive ears or metal allergies
✨ You want earrings that will last and never turn your ears green
✨ You choose to invest in high quality over costume jewellery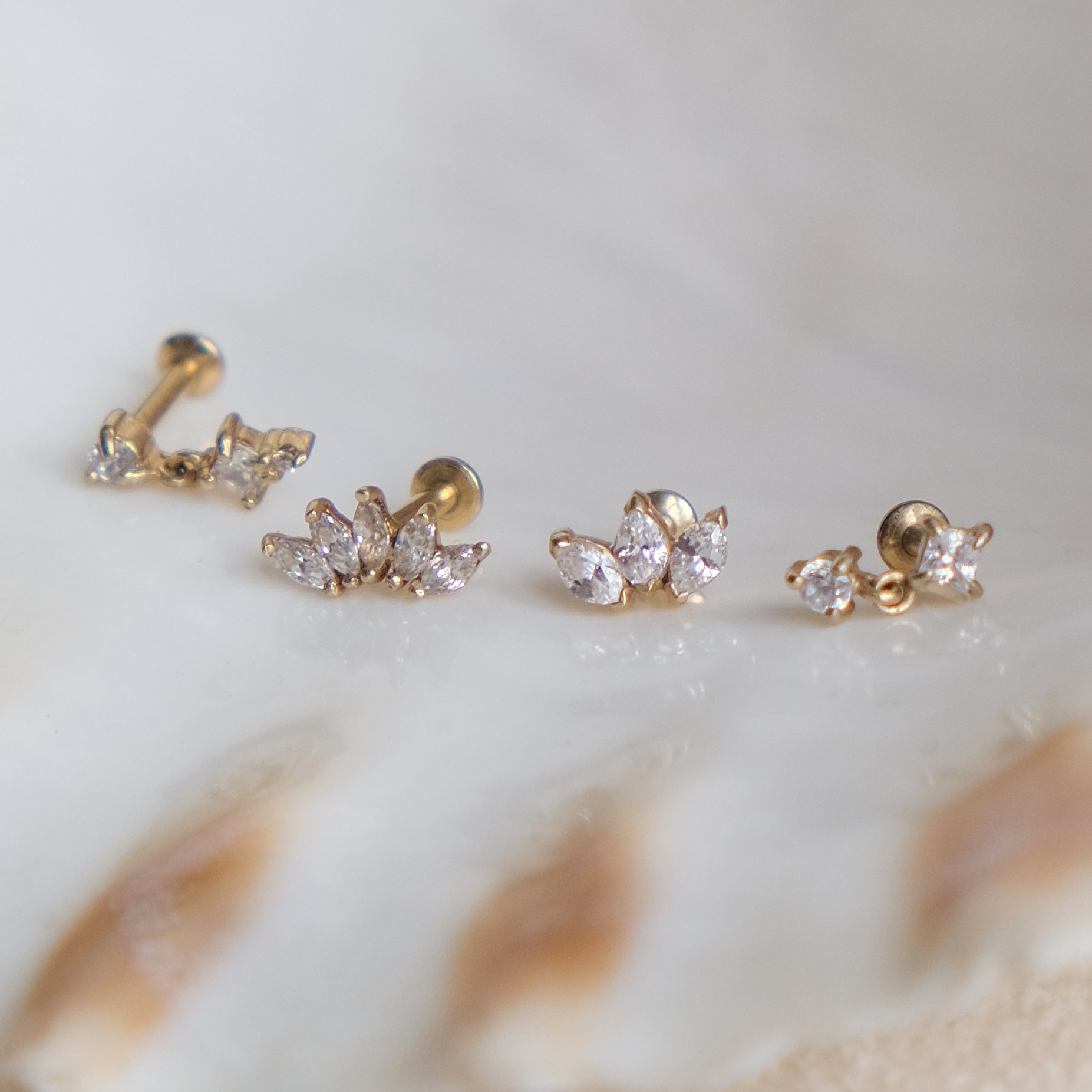 SKIN FRIENDLY STUDS
Beautiful on the outside and on the inside...
Developed over 18 months by certified piercing experts, our new internally threaded cartilage studs combine two high-quality nickel, lead and cadmium free materials, 925 Sterling Silver and 316L Surgical Steel.
Our innovative production method was created to offer a skin-friendly alternative to 'costume' piercing jewellery which is known to cause skin irritation and discolouration due to low-quality brass based materials. You deserve jewellery that isn't just beautiful on the outside, but also on the inside.
We've worked incredibly hard to create piercing adornments that are skin-friendly and long-lasting whilst remaining affordable.
Perfect for your ear stack if...
✨ You only wear high quality metals that don't turn green
✨ You're looking for an affordable upgrade from costume piercing jewellery
✨ You wear internally threaded cartilage studs
✨ You need lead, nickel & cadmium free piercing jewellery
✨ You like wearing your earrings 24/7